60th ERSA Congress: Territorial Futures - Visions and Scenarios for a Resilient Europe
60th ERSA Congress: Territorial Futures - Visions and Scenarios for a Resilient Europe
Submitted by manager on Mon, 02/08/2021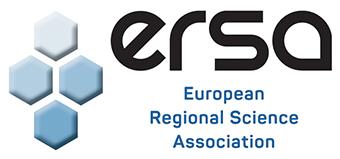 The 60th ERSA Congress that will be held online from 24th to 27th August 2021, aims at providing a quick and updated overview of the main territorial developments and their implications in the field of regional science in Europe, dealing also with possible and potentially resilient strategies and solutions for the future.
Everybody knows well that the COVID-19 pandemic has actually changed the world. Europe experiences challenges that impact the resilience of territories and people. Becoming more resilient is urgent today, but issues are many, such as the quick development of technology, the demographic change, the global warming, the loss of biodiversity, the gradual lack of resources, the changes in land use, the migration issue, the transition of energy, the change of work and more.
All these changes involve challenges that all territories will have to face, and they will be definitely more difficult for remote areas.
Some of the questions that the congress will answer are:
How could European territories deal with challenges?

Which areas will be more resilient and adaptive?

What instruments could be used?

Will urban areas deal with the challenges differently from the rural areas?

Which urban-rural relationships could help?

Are there other types of cooperation necessary? And which are they?
Some of the special session themes already scheduled are:
Sustainable regional tourism strategies in pandemic contexts

Relaunch of productivity

Places of opportunities

New approaches for resilient and sustainable urban food systems

Human-wildlife conflicts

Digital transformation in tourism sustainability

Sustainable development of islands between tradition and innovation

ICT tools for mountainous areas
For registrations, click here.